Snowboarding: a real child's play, from 3 years old.
Snowboard lessons for children in Chamonix
I offer snowboard lessons in the Chamonix ski area for children. No matter the level or prior experience, it is possible to ride with confidence even for the youngest. To explore the feeling of sliding on a board while having fun in perfect safety. Snowboarding is indeed accessible from an early age because more than in any other sport the motto is "to have fun"! Snowboarding is rightly a "kid" sport, even adults and grown-ups feel this sensation in practice! To progress in snowboarding you need to become a little more innocent in your movements and try to free you mind for each time of riding. This will eventually let you expand your playing field and you will be able to play with every form of snowy terrain there is to offer. Games, jumps, flat, fakie, freestyle, freeride, speed ...: just a small taste of the countless possibilities we can discover with children eager to learn this activity!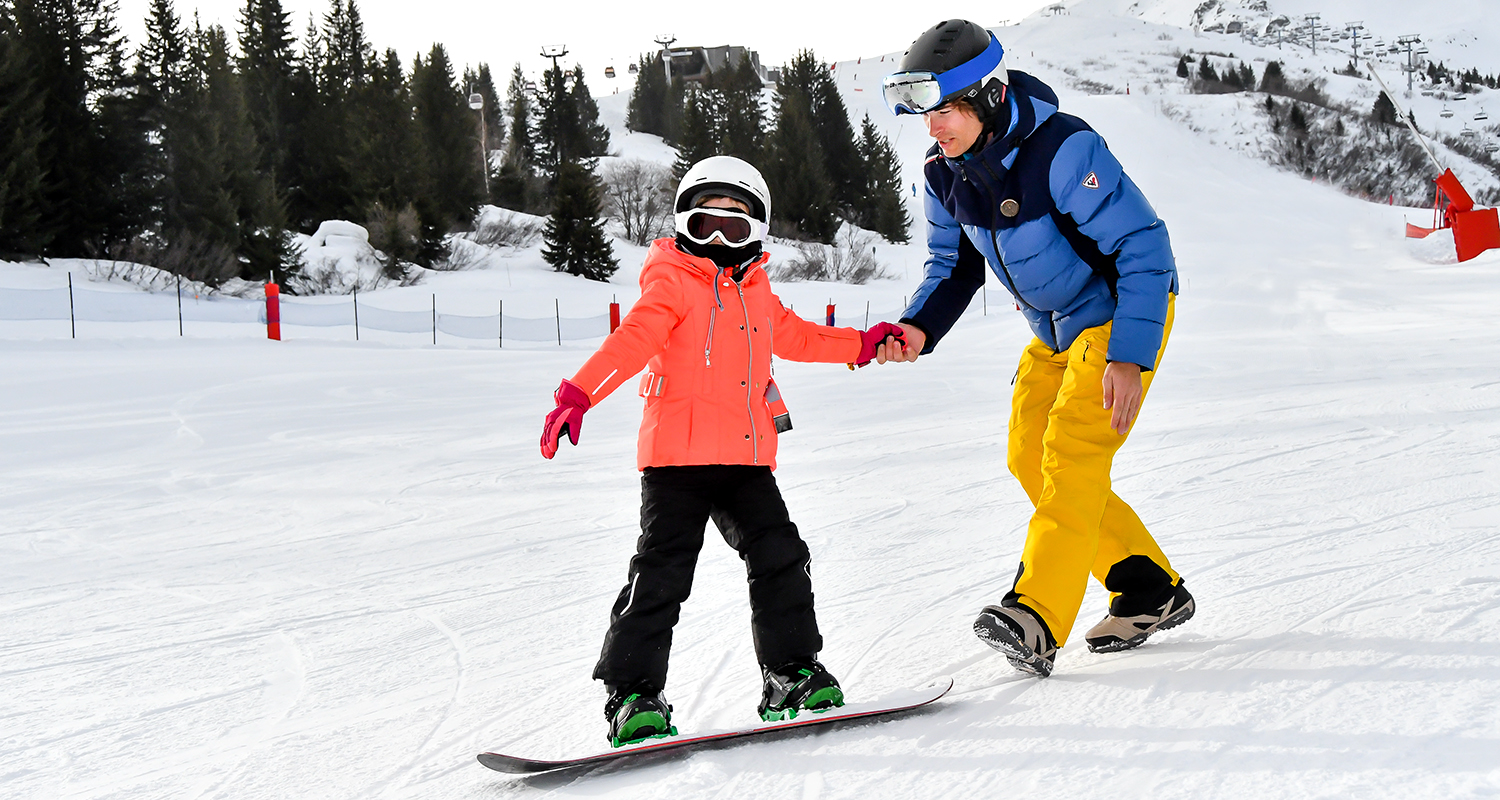 Privates snowboard lessons in Chamonix
Private snowboard lessons are by far the most suitable form of learning, with the main advantage of showing quick progress with just a few lessons. Snowboarding together in small groups can sometimes bring a vital emulation to children, so a group of maximum 5 children in the same level of snowboarding can also be managed without compromising the learning. Private snowboard lessons however is the opportunity for a child to quickly find confidence in their snowboarding and enjoy it. I propose private lessons for a day or half day, several days or weeks. Adapted and adaptable programs.
My experience with children
I have a particular sensitivity to work with children. Excellent adaptability, unalterable patience, optimism and an enthusiastic relation as a rule! Getting a grip of downhill sports at all ages is not a trivial task. With safety, support and progress as a starting point, my role as ski instructor for children is also to reveal this cold and sometimes inhospitable environment to the fraternal and inexhaustible playground that it is! My prior experiences has taught me to listen, understand and be able to meet the specific needs of each child: 5 years of summer camp supervision, with age groups from 4 to 17 years in various situation. To push the adventure a little further, I then carried out an internship in nursery, with children from 6 months to 3 years. I've learned the reinforced certainty: the child is not an adult in miniature, if he answers to specific emotional, physical and physiological needs, appropriate approach is needed. It can be learned and can't be improvised.